Sherkin Gathering  –  part of the West Cork Islands Festival 2017.
Come visit Sherkin , the Island of the Arts, on the  weekend of 17th and 18th June for an assault on your senses…………………..the breathtaking scenery we appreciate all year round will be enhanced by an eclectic exhibition of art in the community hall, open 12.30 -5.30 each day. There will also be the added bonus of being able to visit 5 artists' studios on the island and to talk to the artists and see them at work.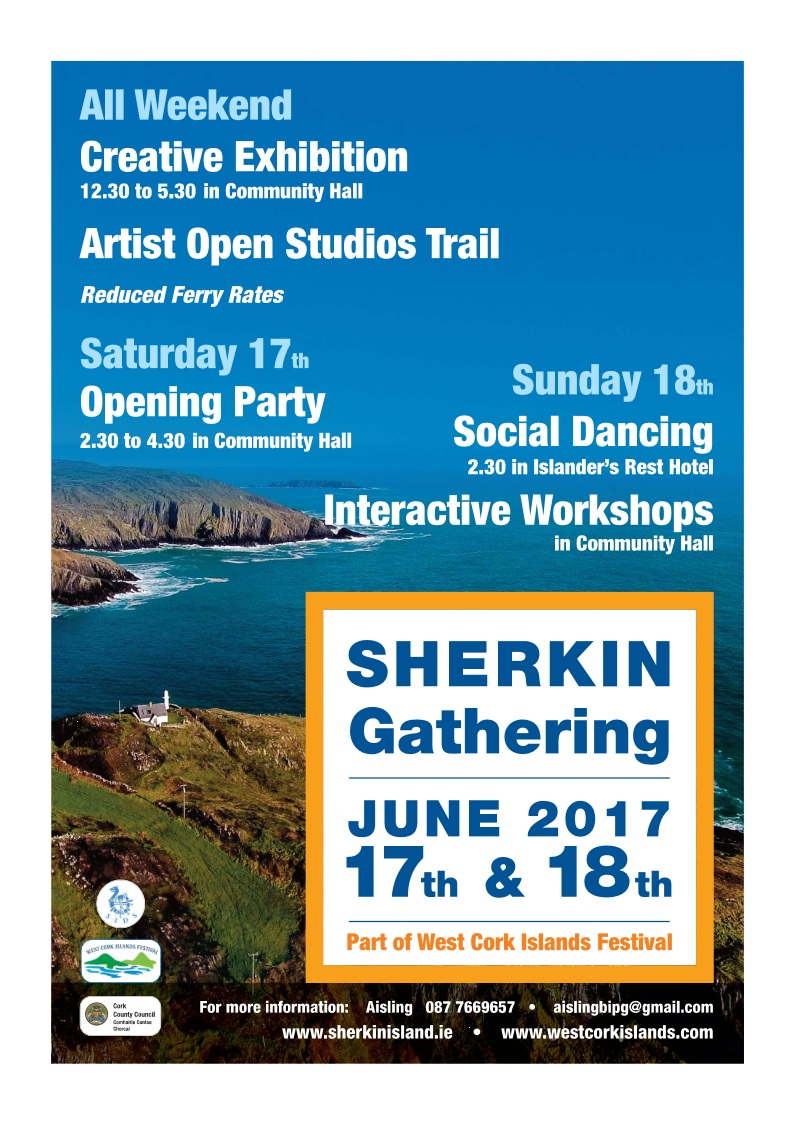 On Sunday there will be social dancing in the Islanders Rest at 2.30pm, and workshops on Haiku poetry and photography in the community hall.
When you've done all that there'll be time for refreshments at the North Shore, or the Jolly Roger or The Islander's Rest, take your pick! So come visit Sherkin for 'The Gathering' and take advantage of reduced ferry fares for this weekend.
Maps to help you navigate the island will be available on the ferry and at the community hall.