The School – A HiSTORIC bUILDING 
In 2016, after 128 years of educating island children Sherkin Island National School closed its doors for the last time. Since 2016, Sherkin Island Development Society have endeavoured to keep the school in community ownership. We have a resolution regarding the sale of the school but need to fundraise to secure the purchase of the building. 
After Fundraising is complete, decisions can be made but the community regarding upgrades, developments and future use.
Once purchase is complete a community meeting will be held to discuss the most appropriate usage of the building. We know that there are many potential projects from Heritage, Education, Economic, Social. The community will decide the best usage of the building. 
The World is on the cusp of change – Remote connectivity is in the future.
We can harness our special skills and expertise on Sherkin Island in remote education, remote work, remote events and innovation – but we need your help to "Connect the Dots" and raise funds to buy the old National School. 
The Neart Hub
The Neart Hub is all about physical Community Spaces on the island. The Five year plan for those community spaces, The Neart Hub, is to double our land, to double our indoor space and includes a large seafront garden. We hope to achieve this over the next five years by buying the old national school, and building a new community hall across the road from the school. This incorporates demolishing the existing community hall, as per the planning permission for CoCo.
Step 1 – 2021
– Buy old National School, through local fundraising. 
Step 2 – 2021
– Upgrade and development of the National School.
– Decide how to use the National School. 
 sTEP 3 – 2025 
 – Build new Enterprise, Creative, and Digital Hub.
SHERKIN ISLAND NEEDS SUPPORT FROM ALL OUR FRIENDS TO ACHIEVE THE NEART INITIATIVE.
– YOU CAN BE PART OF THE JOURNEY AND CONNECT THE DOTS TODAY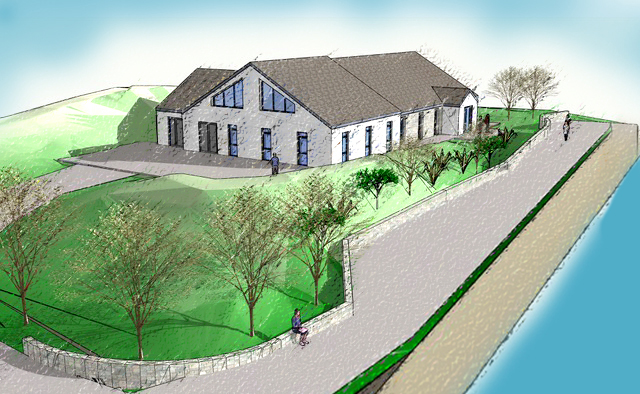 "Nothing is inevitable. 
The loss of sustainable Island life is not inevitable. 
The recent decline in many of our islands' populations is simply a challenge that has to be addressed."
Help to buy the old National School